Winn's Creek Baptist Church will begin to regather together in the sanctuary on Sunday, August 2nd at 10:30AM. This will be a short service. There will be no children's church. Masks will be required and social distancing observed. If you do not feel comfortable coming inside, Winn's Creek will continue to broadcast the church service on our FM tramsitter into the church parking lot. Tune your radio to 88.1FM. In addition, you can also listen here online at www.winnscreek.org. Please click on the button at the bottom of the page for additional guidelines for our re-gathering. Thanks.

Winn's Creek Baptist Church.
Winn's Creek Baptist Church is a Southern Baptist Church located in Halifax, Virginia. The members of Winn's Creek strive to produce spiritually mature Christians, fulfilling the Great Commission, so that the body of Christ may be built up. We are glad that you found our home on the internet.
We have many different services at our church. On Sundays, we have Sunday School for different ages starting with an opening assembly at 9:45AM. A combined morning worship starts at 11AM. We have Sunday evening Bible Study at 6PM.
We also have a mid-week service on Wednesdays at 7PM. There is choir practice on Wednesdays and Sundays.
Winn's Creek has a mixed worship style. Dress however you feel comfortable. Some people dress up, others dress more casually. It's up to you.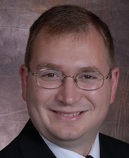 Hi!
I'm James Kopco, the pastor of Winn's Creek Baptist Church.
I would like to welcome you to our church website! Please feel free to read our current church newsletter, available as a download under the Newsletters tab, or listen a service under the Live streaming/audio tab. If you are interested in our church history or constitution, they are available by clicking on the download buttons below.
Just a little info about me: I am originally from Pennsylvania.
I attended the University of Pittsburgh at Johnstown for two years before transferring and completing my undergraduate degree at Liberty University in Lynchburg, VA in 1997.
I finished a Master of Arts in Religion from Liberty Baptist Theological Seminary in 2001. In 2004, I completed a Master of Divinity degree from Trinity Theological Seminary in Newburgh, Indiana.
I have been married to my wife, Julie, for over 14 years!!
I have been at Winn's Creek Baptist Church for over 10 years.
I am most thankful for the grace that God offers through His Son Jesus Christ!
---